Top Seafood Restaurants in Istanbul
You will find that Istanbul is often associated with meze and kebabs, however in the same light will you find that freshly caught seafood are at the order of the day wherever you go in Istanbul. Fish and fresh seafood are served from delectable riverside restaurants, markets and shacks. Please browse our top choice and that include from fine dining to ramshackle places but where seafood is great.
Kiyi
If you are going to judge this top seafood restaurant on appearance alone you will miss out on the best seafood in Istanbul. Shaded by vines and rather ramshackle it appears as if it would crumble into the sea, yet it offers a huge variety of fresh fish daily.
Küçük Ev
When you enter the small plaza Samatya on Istanbul's south western end you encounter fish stands and meyhanes and at the centre of it is shack serving cold beer and fresh fish. It is delightfully informal, with excellent prices and fish feasts.
Cukur Meyhanesi
Another place that looks as if it has seen much better days on the outside but undoubtedly a shack with amazing Black Sea anchovies which they serve either baked or fried.
Asmali Cavit
A top place for great fish with a touch of class and cosiness with a wide selection of grilled of fried local fish.
Furreyya Galata Balikcisi
In the Galata area is the very small Furreyya Galata Balikcisi which also only offer a short bar counter, a few stools and tables, but at the helm is a husband and wife team that combine their efforts to give affordable yet outstanding fish and seafood dishes. Their specialty which everybody should try is the grilled fish wrap with caramelized onion which they call balik durum.
Adem Baba
An amazing setting with amazing food and we start with the outstanding décor. Once the Adem Baba was a boat, which today is a kitchen/restaurant. Heaps of buoys, anchors and nets are part of the décor with excellent fish on its menu. It is well known for its outstanding fried calamari and obviously not to miss is the fish soup.
Koco
In the Moda district you have Koco that has been owned by a Greek family just over 50 years. This old and established restaurant serves some of Istanbul's best local grilled fish.
Kandilli Suna'nin Yeri
A beautiful setting right on the waterfront where diners watch boats passing through huge bay windows with simple yet divine seafood which is always the catch of the day, whatever it would be.
Comments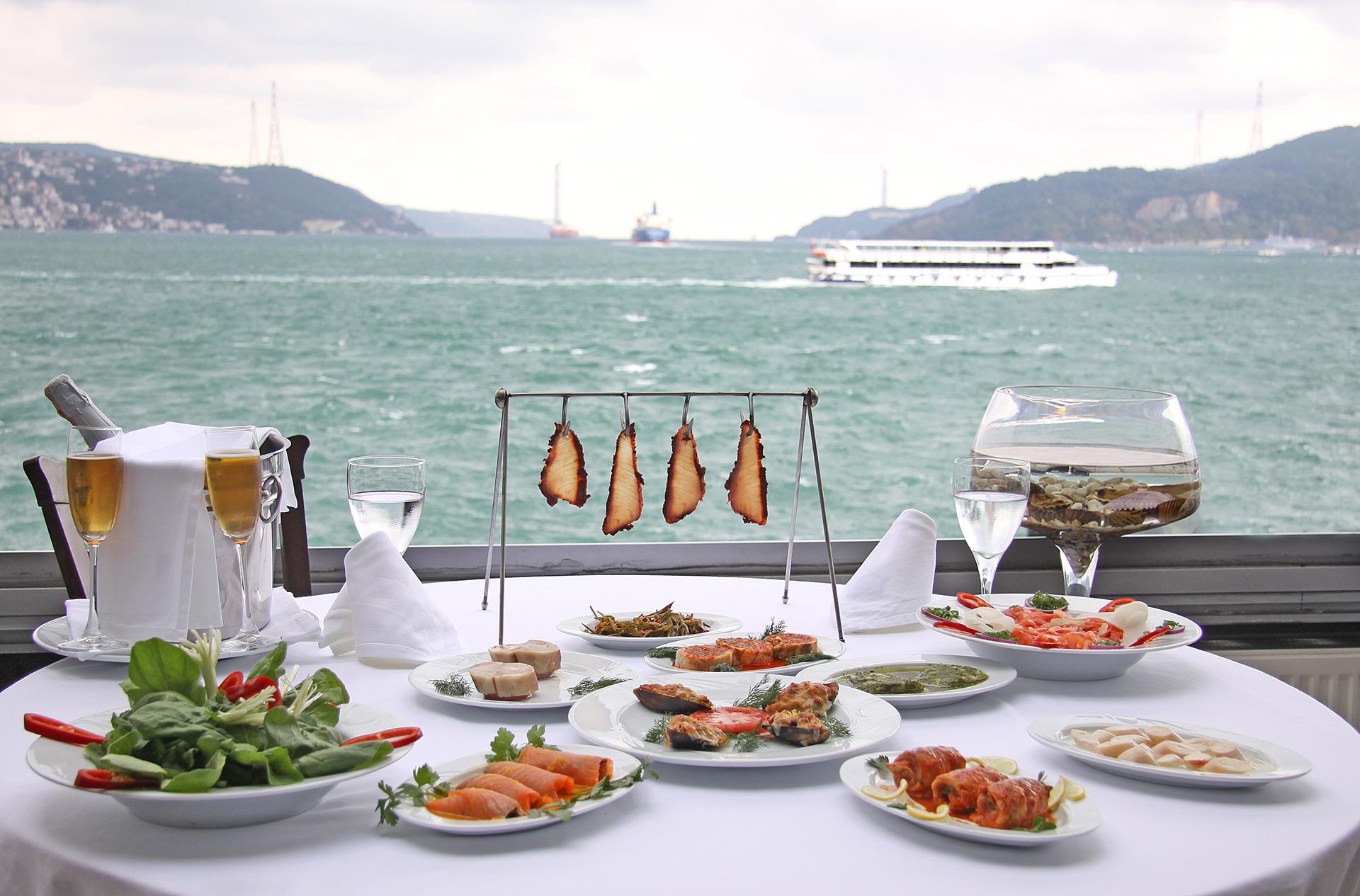 "Being a company of Turkish descent Onlinebahisyap.biz, we often have events in our home country and a recent visit to Adem Baba, I once again proved that the best fish soup is only available here. Aside from its great décor and ambience, do I recommend the fish soup to everyone."
"It appear like a place where you could only grab a quick bite, but try the anchovy's bread with anchovy's salad when you love this fish as much as I do. I have to add that I am from New York with a host of top restaurants to choose from and this was the best despite the rather shabby appearance."
Peter Simon, New York Realtor
"I recommend that you try the mackerel once and you will have a taste explosion unlike you have ever had. It is the only place where I will ever eat mackerel regardless of what others recommend."
Anthony, Gibbs from Australia